October 2019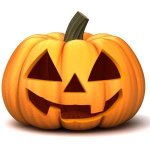 Join us for this year's October FabShop Hop!
Register at fabshophop.com and look for weekly specials at
Big Sky Quilts!
Quilting Weather is upon us!
Take advantage to great sale pricing September 30 to October 5

Back To Class Special
Purchase 1 Ruler, 1 Rotary Cutter & 1 Cutting Mat All at the SAME TIME
and receive 25% OFF of the set of three.
Finish the end of the bolt on any regular priced fabric and get 20% off
Packaged half yard cuts of metallic for $3.75 each
Fat Quarters $2.50 each. Flannel-Batik-Cotton
Pre-packaged Wonderfil thread. Package of 6 starting at $15.00 each. Buy 3 get 3 free.
If you missed the Kalispell Quilt Guild show special for light boxes that can be ironed on we have four left at the amazing show special price.
Joyce



BIG SKY QUILTS CLASSES
Registration for classes can be in person, by phone or on-line. You must be paid for a class to receive a class supply list. When you register on-line for a class you will receive a follow up e-mail with the supply list. If you want to use a classroom machine call Big Sky Quilts to reserve a machine and make arrangements to learn how to use the sewing machine. You need to be familiar with the sewing machine you are using, including threading the machine and winding a bobbin.
Open Sew
Our classroom is available for quilters to come and work on those UFO's in your closet. Every Wednesday from 1 pm to 8 pm you are welcome to come in and work. Cutting tables and irons are available. Bring your own machine or use a classroom machine. You will need to purchase needles and bobbins if you are using a classroom machine or bring needed accessories with your machine. Please call the shop at 727-1757 to be sure the classroom will be available.


October Classes
Quilting 101
This Fall Quilting 101 will be offered as a day time class and evening class.
It will be the same class, participants need to select which time will be best for them and stay with the time throughout the class.
Quilting 101 for those individuals with little or no quilting experience learn the basics of
constructing a quilt during 6 class sessions. Through lecture, demonstration and lots of hands-on experience learn the basics of making beautiful quilts. Focus will be on basic techniques, understanding how a quilt is constructed, safe use of equipment, including a rotary cutter and tips from experienced instructors. Participants must have knowledge of basic sewing skills and operation of a sewing machine.
Afternoon Class Evening Class
Dates: October 3, 10, 17, 24, 31 Dates: October 3, 10, 17, 24, 31
& November 7, 2019 & November 7, 2019
Time: 1:00 to 4:00 pm Time: 5:30 to 8:00
Cost: $60.00 plus cost of fabric & supplies Cost: $60.00 plus cost of fabric & supplies
Instructors: Barb Instructors: Barb & Marlene
Zip Line Quilt—October 11, 2019
1:00pm to 4:00 pm, $10.00
The 2nd Friday afternoon of each month will feature a different quilt. October will be the Zip Line quilt. This quilt uses background fabric and colorful boarder print fabric all packaged together in a kit.
Cost of kit for class is $49.00 marked down from $79.00.
Gift of the Month Club—October 15, 2019
3rd Tuesday of each month 5:30 pm to 8:00 pm $15.00 per session
October project will be an appliqued pumpkin that will make a great small wall hanging or turned into a cheery pillow. Join us to create a unique project to use yourself or share with others. Each session participants will have the opportunity to complete one or several items.
Fast & Easy Mesh Bag
Create a bright and colorful Tote Bag to meet all your needs from a grocery bag to
holding wet items like a swimming suit and towel. Using a kit, available in 16 great colors, with mesh, lining fabric and webbing add your own touch with decorative outer fabric. Kit contains tough cotton duck, vinyl mesh and poly webbing for straps and pattern. You will need 5/8 yard cotton or Tapestry fabric and thread. Basic sewing skills required.
Date: Tuesday, October 8, 2019
Time: 5:30 to 8:30
Cost: $25.00 +Kit and supplies
Instructor: Marlene
Slice Rug
Create this 18 inch x 31 inch shaped rug using a jelly roll and batting for an attractive accent for your kitchen or another room in your home. Construction is easy using fabric to cover batting, joined together with a wide zig-zag stitch and machine applied outer binding.
Date: Saturday, October 12, 2019

Time: 10:00 to 4:00 Bring your lunch or order in
Cost: $25.00 +pattern & supplies
Instructor: Sharon
Take a Stand Tote Bag
This versatile tote bag in two sizes is a companion bag to Running with Scissors tool case. Each bag features a carrying strap, plenty of room for supplies, two zippered pockets on the outside and two inner mesh pockets to keep every thin organized and easy to view. This pattern design features an easy-to-install zippered top that opens wide for easy access to the contents. The small tote measures 8-3/4in H x 12in W x 6-1/2in D while the large tote measures 12-1/2in H x 16in W x 8in D, either size makes the perfect stand for the tool case. Prior to class complete steps A B and C. Successful completion of either the ruler bag or tool case required for class.
Date: October 19 & 20, 2019

Time: Saturday, 10:00 to 4:00, Sunday, Noon to 4:00
Cost: $35.00 Bring lunch or order in
Instructor: Barb
Kimberbell Machine Embroidery Class


This class will focus on the Kimberbell techniques used to complete a zippered bag done in-the hoop and a Christmas pillow with machine applique. Participants from the Spring Embroidery Retreat and already have a thumb drive with the designs will not need to purchase again. In the interest of keeping the cost of the class reasonable the manual will not be printed. Upon registering and payment of the class fee participants will receive a thumb drive with the designs and supply list.
Date: October 26, 2019
Time:10:00 to 4:00
Cost: $30.00 plus $10 for thumb drive with designs and supplies, bring lunch or order
Instructor:Tonya
Kimberbell Techniques Embroidery Retreat

Join us for four fun filled days of machine embroidery. Learn Kimberbell techniques while
making fun items. Learn how to piece in the hoop, applique techniques, cut-work, make a zippered bag in-the-hoop, tapunto work. We will be making 12 projects. Any brand of embroidery machine is welcome, must have a 5 x 7-inch hoop. Participants must know how to operate their machine as this is a technique class, not a how to use your machine class. Participants should either print a hard copy of the manual or have a laptop to refer to directions.
Date: November 12 to 15, 2019
Time: 9:00 to 4:00 Bring your lunch or order in
Cost: $100.00 + $10.00 for thumb drive with designs + supplies
Instructor: Tonya



Class Registration Policy: In order to sign up for a class, YOU MUST PAY IN ORDER TO RESERVE YOUR SPACE IN THE CLASS. Class fee is due at the time of registration. The class fee does not include supplies or materials for the class unless noted. You will receive a complete class supply list at that time. Class registration can be completed via on-line, phone or in person. Payment can be made by debit/credit card, check or cash. Payment must be in US currency. If the class must be cancelled due to low enrollment, we will notify you five (5) days in advance and refund your class fee. If YOU cancelfourteen (14) days prior to the class Big Sky Quilts will refund your class fee. After the 14 day point, whether you attend or not, we are still committed to the instructor fee and cannot issue a refund. Unopened merchandise, in its original packaging is eligible for a return with a 25% restock fee. Cut fabrics and copyrighted materials, such as books and patterns, are not returnable
Cancellation Policy
The cancellation policy for national instructors and special events/workshops/retreats: if Big Sky Quilts cancels the event those registered will receive a full refund of fee; if participant cancels there will be a $25 non-refundable fee for any cancellations that are made at least 30 days prior to the first day of the event; a store credit will be issued for the balance. For cancellations within 30 days of the first day of the event there will be no refunds unless we have a class wait list and can find someone to fill your spot.
Check our web site www.bigskyquilts.com frequently to find new classes as they are posted