Big Sky Quilts is celebrating 24 years in business!
The festivities kick off Sat Nov 19. 2022 with lots of store specials with 24% off retail price and will continue through November adding Black Friday/Saturday sales. Only 1 discount per item
It is a privilege to work in a business that so many happy people come in and are doing what they love. I have loved making connections with the amazing women and men who walk through this door – many of whom have become great friends.
24% Discount Nov 19-30, 2022.

To save time order online and we will call you when it is ready. When ordering online use the following coupon codes:



Handi Quilter machines and accessories Code: HQ24BSQ


Brother machines and accessories Code: 24Brother
Janome machines and accessories Code: 24JANOME



Kimberbell and Machine Embroidery Code: 24Embroidery




Patterns Code: 24PATTERNS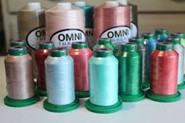 35% Off Omni V and Wonderful Threads Code: 35THREAD



Clearance Fabric $1.00 off per yard.
When order online get a touch more off. Code: dollaroff
We are selling our HandiQuilter floor models




Forte with Pro-Stitcher for $22.500, a $7000.00 savings


Moxie with Pro-Stitcher Lite for $9000.00, a $2500.00 savings.

Both have a transferable warranty and have not been rented out to the public. Call for details 406-727-1757